Been quite busy having a vacation. Just a quick post on the tigers in Baluarte and the old belltower in Vigan yesterday.
We're in Pagudpud right now in Hannah's Beach Resort (miss you, Hannah) enjoying the breathtaking scenery.
So, in the meantime, here are some more pics from our great adventure.
The tiger was pretty friendly enough. Here, Fish is all chums with the tiger.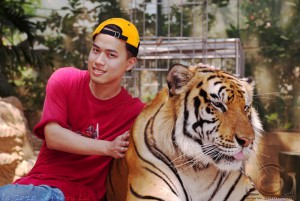 And the tiger seems to want to sleep in Rhoy's lap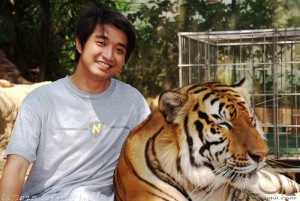 Even with Rommel and Joie it seems so relaxed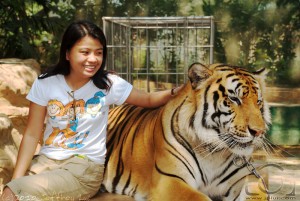 So why is it that he kept looking at me like food??
In the afternoon, we went to the hidden garden (which was way below expectations) and to the belltower by sunset. The belltower was a very old Spanish relic. It had a couple of bells up top and it was quite interesting to learn that the different bells had different purposes. For example, one bell was used for weddings, one for emergencies, and another one for deaths.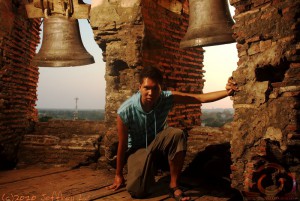 Keep tuned in, I'll be posting about our Pagudpud leg soon.