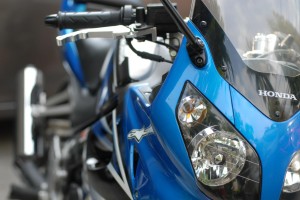 There is something about the open road that draws me to it.
A few months ago, I bought a 2010 Honda CBR 150 motorbike, and I needed to take it out on a moderate-distance ride. Up to this point, I have only used my bike riding around the city. Ron, a friend of mine, and I had been planning to ride out of town for the first time on our bikes.
Our destination? Angeles, Pampanga.
Our purpose? To EAT SISIG!!! Plain and simple.
After a series of long delays, reschedules, and other obstacles,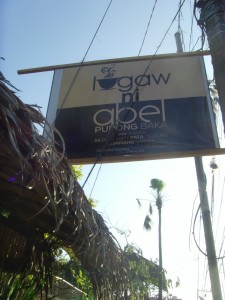 Ron and I were finally able to go on our ride last March, and it was great that I was also able to bring my friend Leo along for the ride! I actually met Leo in a dance studio when I was trying to teach my two left feet how to swing and salsa. Who'd have thought, two guys who met in a ballroom dance class having a thing for motorbikes. Not me, for sure!
We had planned to eat breakfast at a place called Lugaw ni Abel in Malolos, Bulacan, which is a famous stop for cyclists. Unfortunately, it was still closed by the time we got there around 7:30 in the morning.
Ron figured that since we were already in Malolos, we could visit the historic Barasoain Church.
This church is known as the Cradle of Democracy In The East and it is known for three events: the convening of the First Philippine Congress, the drafting of the Malolos Constitution, and the inauguration of the First Philippine Republic. Many Filipinos would be familiar with the church's facade because it is the same church as the one on the now-out-of-print ten-peso bill.
Inside the church complex, is a convent-turned-museum which displays articles, stories, and artifacts surrounding the three historical events that took place in this church.
After going through the museum and making a quick breakfast stop at McDonald's, we started back on the road. From Malolos to Angeles, it took about another two hours. After arriving in Angeles, Ron got confused about the directions. And since Leo and I were just following the leader, we stopped by the side of the road under the heat of the almost noon-time sun as Ron tried to figure out where we were and where we needed to be going.
After going through several city blocks, through downtown Angeles and the Angeles Wet Market, we were finally able to reach Aling Lucing's Sisig! As it turns out, we were just a little ways off from where we originally got lost and stopped by the side of the road.
Aling Lucing's was established by Lucia Cunanan, back in 1974. She is credited to having invented the classical dish made of a unique blend of chopped pigs' cheek, liver, onions, vinegar and calamansi (Before that turns off any of my foreign readers, I promise you it's nothing weird like balut and the taste is amazing!). The popularity of her sisig had helped establish Angeles as the "Sisig Capital of the Philippines", and Cunanan herself was dubbed as the "Sisig Queen"
We were so hungry from the ride that we consumed two sizzling-platefuls of Aling Lucing's Original Sisig! The sisig was amazingly fantabulous! Served with freshly cooked rice, and a bottle of Coke, it recharged both body and soul as we chowed down on this distinctly Filipino meal.
We probably stayed there for a good two hours as we just sat and chatted as we had finished our meal. After all, after being under the hot morning sun the whole morning, we didn't want to get back out at high noon. We relished the non-airconditioned fresh air of the place as the clean provincial breeze is helped by the ventilation fans at the diner.
Leo decided that he wanted to stay somewhere in Pampanga until the next day, so it was just Ron and I on the way back. It was a rather uneventful way back, but at least the sun wasn't baring down on us as much. A photo-op stop at MacArthur Hi-way near San Fernando, a short meryenda at Eurobake in Malolos, and a quick stop to drink some fresh buko juice in Meycauayan, and we were finally back in the overcrowded, polluted streets of Metro Manila.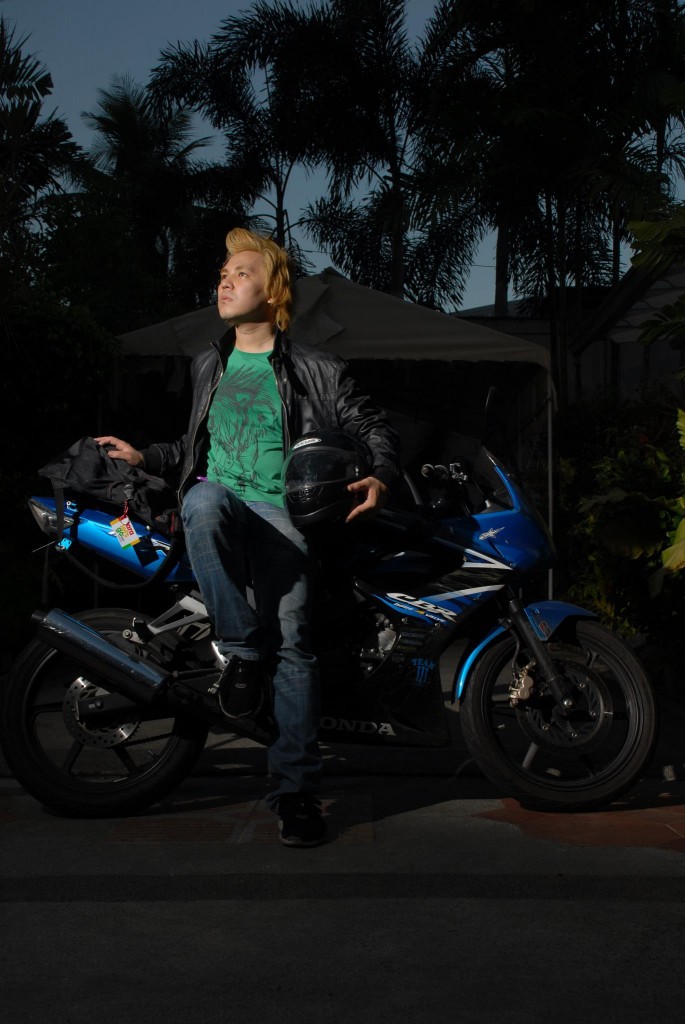 References: